US STANDARD APPAREL's ECOCYCLE® Program launched in 2021. The entire range is produced using ECOCYCLE® yarn: 50% recycled, 50% BCI (Better Cotton Initiative), 100% cotton yarn from premium Spanish mill Belda Lloréns. US STANDARD APPAREL will be the sole worldwide manufacturer utitlizing ECOCYCLE® natural yarns.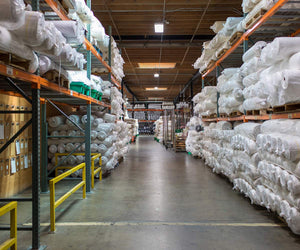 Our Yarn
US STANDARD APPAREL is utilizing a closed-loop system in partnership with Belda Lloréns. Every month all of our knitting and garment production waste, that would otherwise end up in a landfill, is shipped back to Belda Lloréns to be broken down into ECOCYCLE® yarn. As the United States is a net import country, these ships will be going back to Spain regardless, so there is no additional carbon footprint created.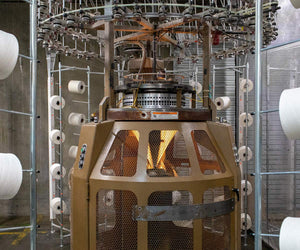 The Better Cotton Initiative
The Better Cotton Initiative is a non-profit organization that promotes sustainable production methods among cotton producers. The virgin fibers of ECOCYCLE® yarn have been produced within the BCI system, which ensures that they've been harvested in a way that cares for soil health, water supplies and biodiversity, with low impact from fertilizers and pesticides.
US STANDARD APPAREL offers a full range of 100% ECOCYCLE® cotton tees, hoodies, crewnecks, sweatpants and sweat shorts that are knit, cut & sewn, and garment dyed in Los Angeles. Thus far, most recycled cotton products have been notable because they're recycled. ECOCYCLE® is an amazing product...that happens to be recycled.